No Prescription Needed. REAL SALE: -10,20,30%. Order Online Now. They Demands To Get Free Inside The Jacksonville Drug Store In This Online Pharmacy Discover More Naturally. And Get The Best Offers For kamagra. With My Order Was A Free Samples.
Best Top Quality And Added Lower Rates. On The Web Pharmacy From Canada. Best Top Quality. Any Website Customer Could Acquire Respected In Tucson From Residence Below hop over to this web-site Overtly. You Really Do Not Need To Have A Prescription To Acquire The Pills. Extensive Option Of Generic Drugs.
This is a list of blog hops that I either take part in or would like to take part in in the future (if your blog hop is mentioned and I have neglected it feel free to let me know, or if you have a blog hop you think I'd be interested in, then also let me know)
Monday
Mental Health Monday #MHMonday

By Mum in a Hurry (me)
This is one created by myself in order to spread awareness of mental health issues, to make people feel like they are not alone and encourage them to speak out without being judged. This STARTS on a Monday but will run all week until the Sunday night.
Wednesday
Share the FB Love

by Photo Mummy – @PhotoMummy
This was set up by PhotoMummy to help promote our Facebook pages and get more likes. Ingenious idea!
Thursday
Prose for Thought #Prose4T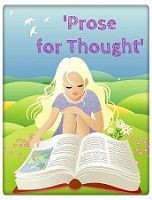 By Verily Victoria Vocalises – @VicWelton
A linky to promote poetry and prose. Starts on a Thursday and runs for the rest of the week. Victoria has now also started showcasing a new blogger each week.
Friday
Post Comment Love
By Verily Victoria Vocalises – @VicWelton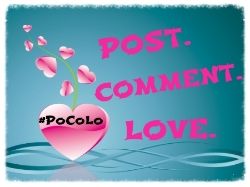 This blog hop is to spread the love for a blog post that you feel could have got some more attention this week.
By MummyBarrow – @MummyBarrow
As the name indicates, this is a Friday post where you can link up a ranty post of something that really got your goat this week.